What is a Newborn Care Specialist?
Gentle Baby Coach: Robin Norris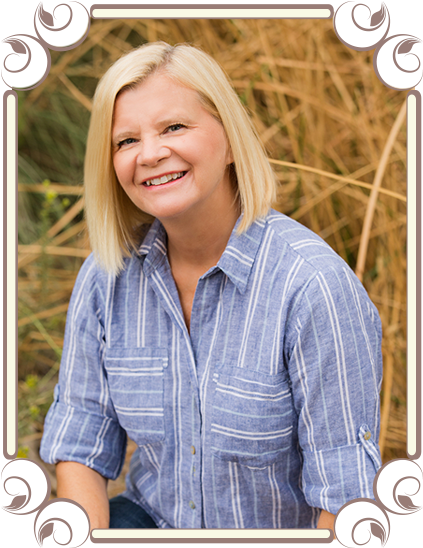 "Robin is a very caring and loving person, and we feel very grateful to have had her help during this very special time..."
- The Lyter Family -

Formally known as a "Baby Nurse" or a "Night Nanny," a Newborn Care Specialist is extremely helpful during the transition period after bringing home your new baby. It is important to note that a "Night Nanny" generally does not have the same qualifications as an NCS and is primarily a person who comes into your home and cares for your newborn at night. She is usually there to simply change diapers and feed the baby. As your Newborn Care Specialist, I will not only provide care for your newborn, but will also be there for your family with both practical and emotional support as you navigate your way through those first months of your baby's life.
How Can a Newborn Care Specialist Help?
Nowadays, we live in a time where many of us move away from our extended family, and we don't have our mother or sister nearby to help us with all of the millions of questions that come along with having a newborn. Fortunately, my training as a Newborn Care Specialist can provide you with the wisdom and knowledge you need. My services will allow you to have peace and order in your home, despite having this tiny little person who is unable to tell you what he or she needs.
One of my many responsibilities is establishing a daily feeding and sleeping routine for your baby. I am used to working in conjunction with parents and/or daytime caregivers to develop a plan that works best for each family. As a Newborn Care Specialist, I have training in all areas of newborn care, including the following:
Soothing techniques
Umbilical and circumcision care
Management of diaper rash, colic, and reflux
Breastfeeding support
The unique care required for premature babies and multiples
A Newborn Care Specialist Helps the Whole Family Get Their Sleep.
Of course, the greatest benefit that I can provide for families as a Newborn Care Specialist is sleep conditioning. Part of the specialized education that I received before becoming a Newborn Care Specialist focused on teaching newborns to sleep through the night. Generally, a Newborn Care Specialist like myself can have your newborn sleeping 10 to 12 hours by 12 weeks of age! This means that sleep deprivation does not have to go hand-in-hand with being the parent of a newborn.
I can work with your family from the time your newborn comes home from the hospital. I can continue my services as a Newborn Care Specialist until your baby is three months or possibly longer, depending on your family's unique needs. By the time I am done caring for your newborn, he or she will be fully capable of sleeping through the night. The final result is a happy, peaceful baby, and a great routine that brings order to your day.
If you need help caring for your newborn at night while you get your much needed rest, I can help. Bringing home a new baby or babies is a wonderful event in your life, and hiring me as your Newborn Care Specialist will allow you to "rest easy," knowing you have someone nearby to help guide you through the first months of your baby's life.